About Us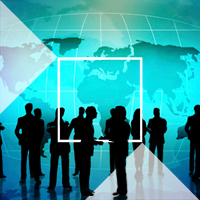 Real Components International is one of the most innovative and efficient full service global independent electronic components distributors. We have made it our mission to provide high quality components to our customers by strict incoming inspection and screening process. We thoroughly inspect all components and parts will go through detailed testing and inspection including: visual inspection of parts and packaging, image collection, comparison to manufacturer specifications, and counterfeit detection methods, etc. We are the member of the Broker forum and also the member of IC Source.
Values & Beliefs
The ability to supply electronic components at reasonable and competitive prices is our clients' values. Your trust and reliance on our promise to deliver high-quality product is our values. With this value in mind, we strive to provide the best quality electronic components and fast delivery. Success of our business is based on the integration of our competitive pricing, excellent quality, unmatched service and fast shipping. Real Components International believes that our highest levels of products, supports and services will insure your future success.
Our Promise
Best Quality
Reasonable Price
Fast Delivery
Excellent After Sales Services
In order to reduce your cost and increase your profit,

w

e provide best quality electronic component products for our customers with reasonable and competitive price. We also offer our client permanent warranty.

We have fast delivery services to solve your urgency, and our professional team with more than ten year industry's experience will provide you excellent after sales services to satisfy you from beginning to end. We are sincerely looking forward to establishing long-term business relationship with all of our existing and new customers. We believe that you will reduce your purchasing cost by choosing us.
Our Team
Training and open management are integral parts of our company ethos. We encourage and motivate staff to improve individual and team performance to the benefit of our customers. The team of Real Components International is willing to create a win-win situation with you.
Successful Business based on Mutual Benefit and Trust!